If you have forgotten your password, you can click on 'Reset password' on the login screen.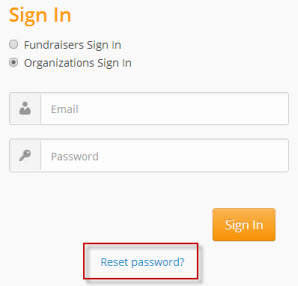 This will take you to the Click & Pledge Admin login screen. Here you will need to click either 'Forgot your password' or 'reset your account login info.'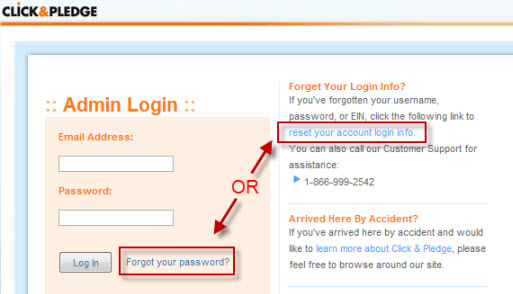 Then you will see a screen where you can enter and submit your email address associated with your account. If you do not know the email address associated with your Click & Pledge account you will need to contact Click & Pledge support by creating a support ticket using this link:
http://help.clickandpledge.com/customer/portal/emails/new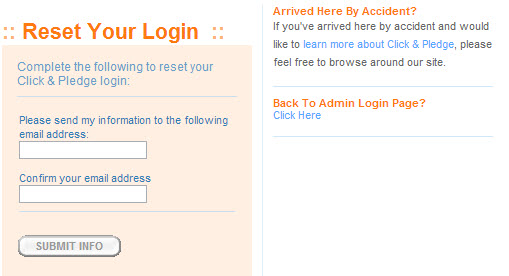 Once you submit your email address you will receive an email from Click & Pledge with the subject line 'Reset Your Password.' From the email you will use the secure url and enter the Confirmation Number to reset your password. Passwords must be alpha-numeric. Once you have reset your password you may then go back to the GiveBig Website and Login with your new password.